PRM provides commercial office condo association management services to Arizona commercial office owners.
The office association management industry is not licensed and has little to no standards. Therefore, as persons who always expect the very best for ourselves and for the condo associations we manage, years ago we began to implement our own personal high standards for the services we provide.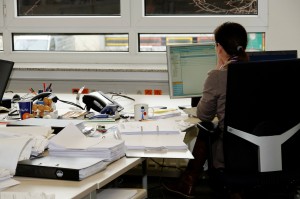 We train and maintain an excellent support staff which allows PRM's founders to dedicate their time to assisting volunteer Board Members. Our founders have attended more Board and Annual Membership Meetings than typical management companies, so they have a wealth of experience to call on when answering Board Member questions.
We understand that it's highly likely your association members have lots of work to do. We provide optimal office condo management to enrich their investments and ensure they can focus on work.
Contact us to learn more about the high-quality management advantage only PRM can provide if you own office space in an office condominium.