"Thanks for being there for us. Bernice has helped us control the renter's activity and keep them within the confines of the HOA rules. You help keep our property values up and the neighborhood looking nice. I know it's a difficult job at times, but I appreciate you being there."
-Gary Kiehlbaugh & Gretchen Grobe

"I so enjoyed having you heading up the meeting as our new management for Mountain View Lakes condos on Thursday evening.  I'm new to this kind of thing; board meetings etc.,  but I just had to express how much of a good impression you both made on me. I'm so grateful you are now our management team and I look forward to being at every meeting going forward. Thank you."
-Mark

"It's encouraging to see that we finally have an HOA management company that does business the way it should be done. Let's hope that the board can rise to the same level."
-Tom Smith, Owner
"Thank You for the excellent service yesterday afternoon. Doris phoned you about 5, Tride & True was here about 6, and were done shortly after 6:30. Can't ask for better service than that! The bees seem to be gone; Brandon checked this morning during the usual monthly spray.
Thank you again for such excellent response."
-Jean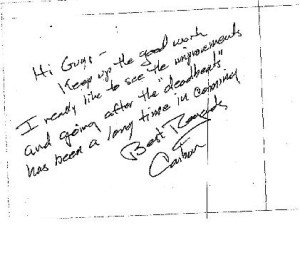 Click here to read an office condominium testimonial.
Click any of the following testimonials to zoom in and read them.